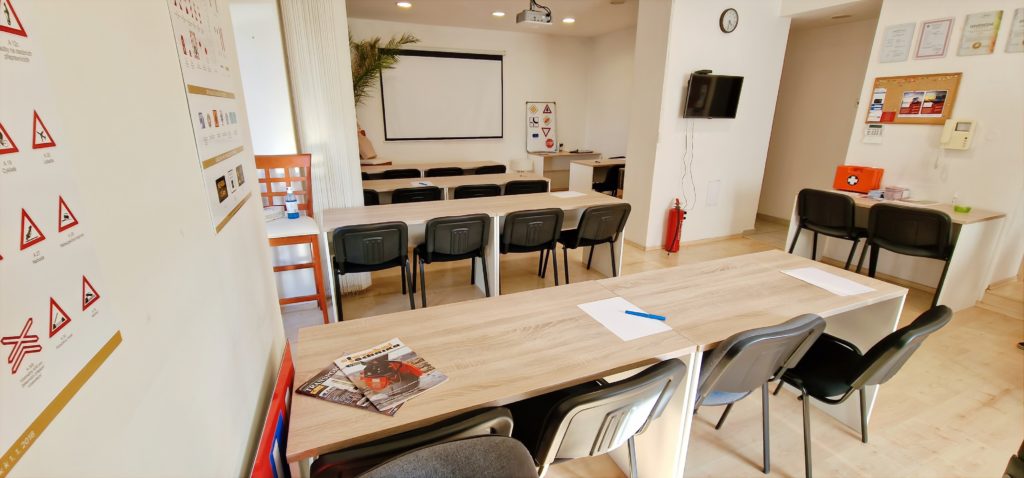 Dopravně vzdělávací s.r.o.
ID: 28724267
U dětského domova 744/7
Kobylisy
182 00 Prague 8
Ing. Šárka Haviarová
English, Russian
+420 777 011 027
Ing. Lucie Škabroudová – Haviarová, MBA
English
+420 722 901 889
Adnen Rjaibi
English, French, Arabic
+420 776 753 433
Focus:
driving school
driver training – clerks, professional licenses, ADR
professional competence of the carrier
E-mail address:
info@dopravnevzdelavaci.cz
Teaching in English
Pricing information and organization at a personal meeting.
Contact: 777 011 027
Conditions for getting the driver's license "B"
minimum age of 18 years
valid medical fitness confirmation
successfully passing the final exam
permanent or temporary residency in the Czech Republic or studying in the Czech Republic for at least 6 months
not being under a sanction or penalty of prohibition to drive
not a holder of a driver's license from another EU country
Organization:
Individual courses 1 – 3 months
Passenger vehicle – driving licence group "B"
Cars and vans with a maximum permissible weight of up to 3 500 kg, with a maximum of 8 seats in addition to the driver's seat.
You can attach a trailer to them:
with a maximum authorized weight not exceeding 750 kg
with a maximum authorized weight exceeding 750 kg, provided that the maximum authorized weight of this combination does not exceed 3.500 kg
vehicles in the A1 group with automatic transmission (scooters)
3. vehicles in the B1 group
Price list valid from November 2022:
29.000,- Kč  Driving lesson hours are subject to individual agreement during working days from 7.00 till 4.00 pm
33.000,- Kč Weekend courses
The price doesn't include an administrative fee in the amount of CZK 700.00 that must be paid to the Municipal Authority and a fee translating the exam.
The price doesn't include a payment for certified translator for exam.